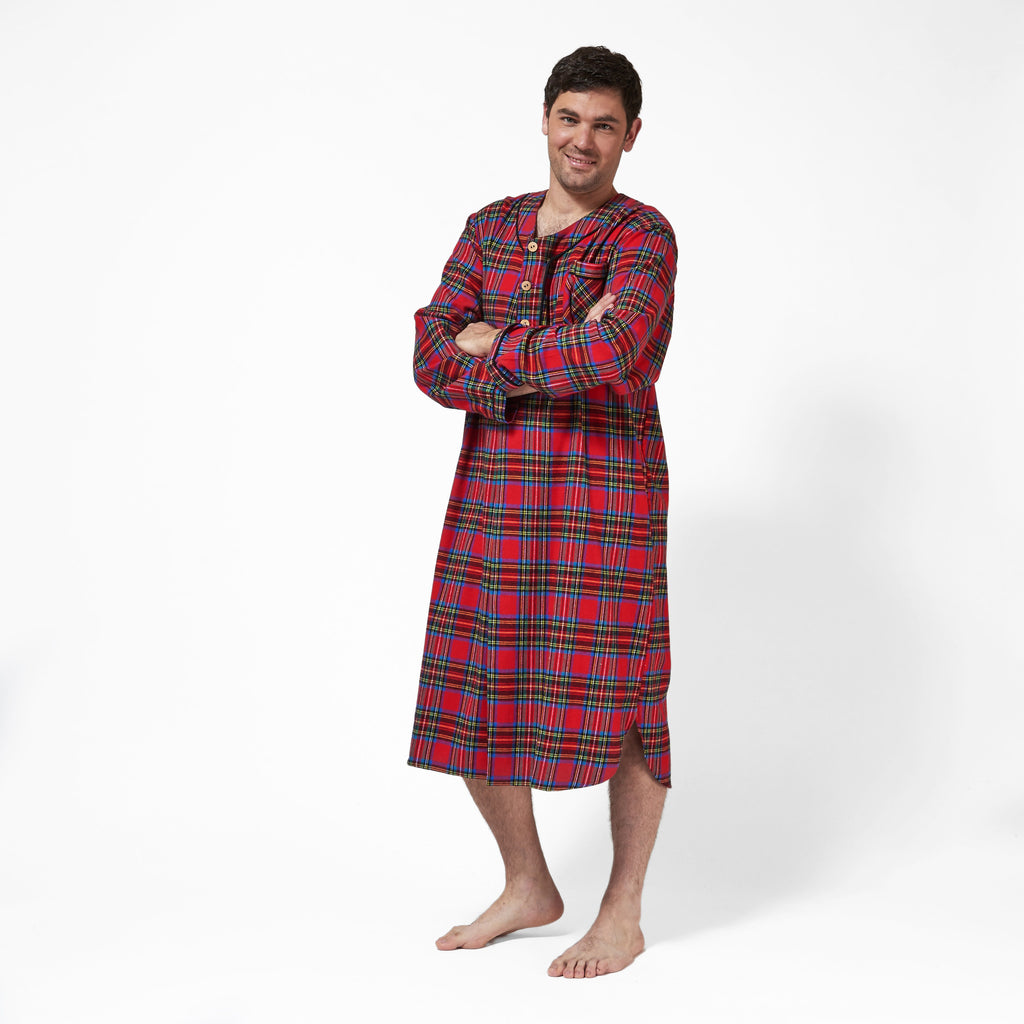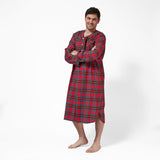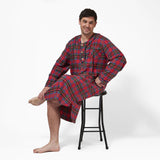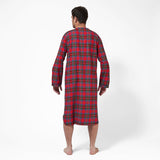 Men's Flannel Nightshirt in Royal Stewart Tartan
Men's Flannel Long Nightshirt in Royal Stewart Tartan

100% Cotton Yarn Dyed Flannel

3 button V neck closure

Single Chest Pocket

Piping trim accent around front neck, sleeve, and pocket

Shirt Tail hem line

Mid-calf length

Machine Wash 

& Dry / No Chlorine Bleach
CHOOSING THE CORRECT SIZE
FLANNEL WILL SHRINK!!!!!! IT IS 100% COTTON
TO AVOID THE LEAST AMOUNT OF SHRINKAGE
Wash in COLD WATER and wash with similar colors! If you wash red Pajamas with your white towels…you towels will be pink!
DRY on AIR SETTING or Hang the garment to dry and throw it in the dryer to fluff it up before you wear it.
DO NOT USE CHLORINE BLEACH or Fabric Detergent that has Chlorine Bleach in it or the COLOR will "bleach out" and you will ruin the fibers.
IF you do use a HOT WASH and HOT DRYER, the garment will SHRINK!  How much?  ½ inch to a full inch in length and about ½ inch in width.